First identify the risk
Reliable data coming from our flexible telematics platform enable the insurance carriers to analyze the drivers' risk. This risk prediction is then used by the insurance carriers in order to provide a fairer policy pricing.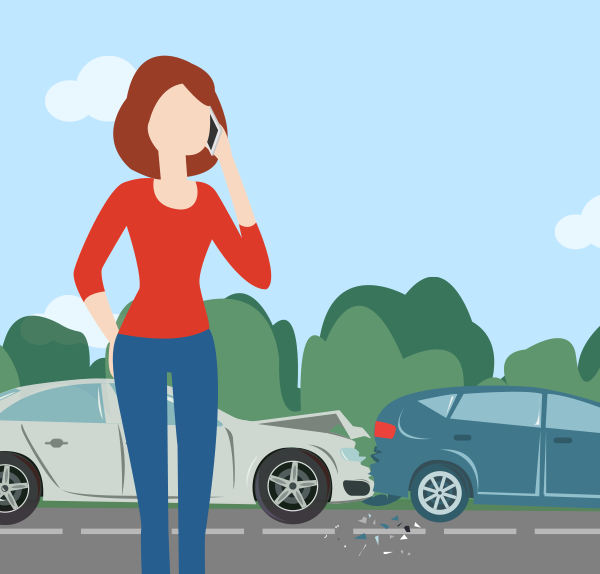 Up-to 40% Decrease
in Crash Rates and Severity
With the help of driver specific safe driving feedbacks
and optional trainings we enable the drivers to realize
their mistakes and lead them on the path to becoming a safer driver.
Fraud Detection
and Prevention
Realtime and backwards compatible reports
provide a means to know where the vehicle was
and also the magnitude of the impact.
First Notification
of Loss (FNOL)
Thanks to our real-time data flow, First Notification of Loss
is reported immediately, helping save lives and also dispatching the ambulance or a tow truck when needed.
Customizable
Scoring Algorithm
Harsh acceleration, harsh braking, harsh turns, phone usage,
phone calls, speeding data are used to determine the risk of the derivers with our customizable algorithms.
Customized for MTPL
and Casco Policies
Different programs for different targets
increase the profitability of both Casco and
MTPL policies.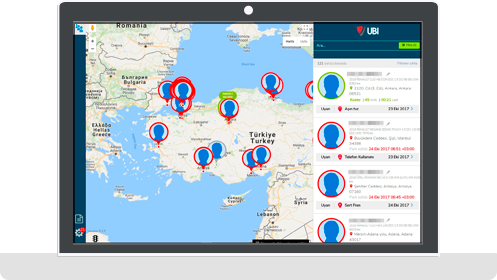 Custom Interfaces and Apps for Insurance Carriers
All our solutions can be customized. Out apps are published and managed on the app stores under the name of the Insurance Carriers. Our solutions are currently being used in 14 countries, including Turkey, by world leading insurance carriers.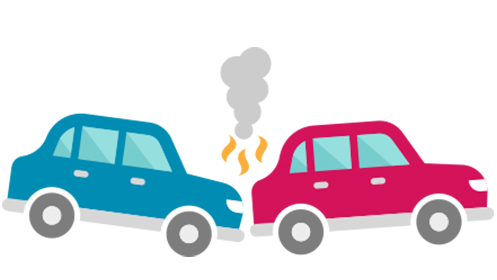 Crash analysis
and
'Fraud' Detection
Insurance Carriers close the claim files faster and more accurately thanks to our real-time speed and location data, coupled with the crash forces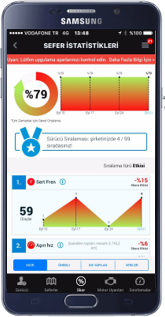 Improving Driver Behavior with Feedbacks
Driver scoring module of the platform, not only provides a status report but also provides intuitive improvement tips. Thanks to its flexibility, it helps the insurer analyze the gathered data in any form, in any time slot and in any depth.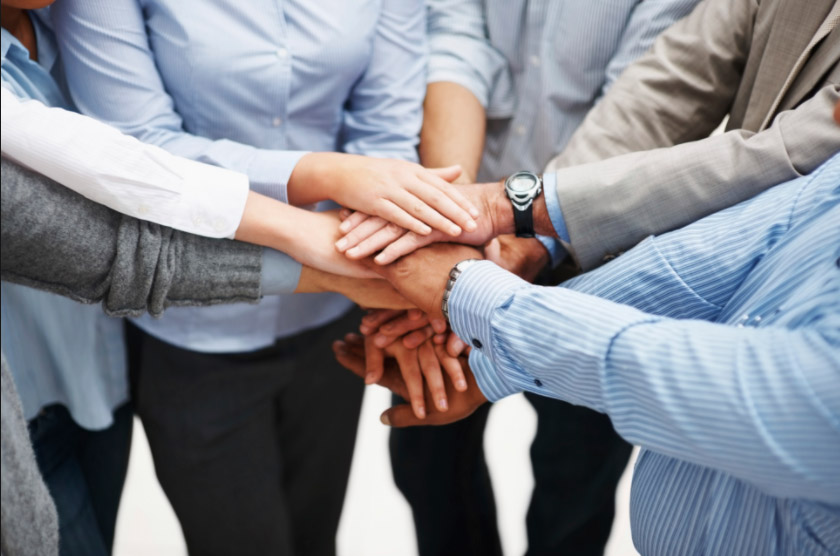 Turn Key Telematics Insurance Solutions
All our solutions are delivered with insurance carrier specific interfaces. In addition to that, UBI provides the support required to initiate, develop, launch and successfully improve the program, based on the carrier's needs.
Technological Innovation Partner
Contact us to reshape your corporate future